Automated Provisioning of Elastic Stack on Kubernetes (FaaS)​​
A defense customer based out of the European region.​
Customer requirement was to automatically deploy and configure containerized Elastic Stack on the Native Kubernetes following Infrastructure as Code (IaC) and Configuration as Code (CaC) approach, so that they can benefit from the end-to-end monitoring and logging capabilities for my cloud-ready applications.​
Below Solution was designed and implemented successfully to meet all customer requirements​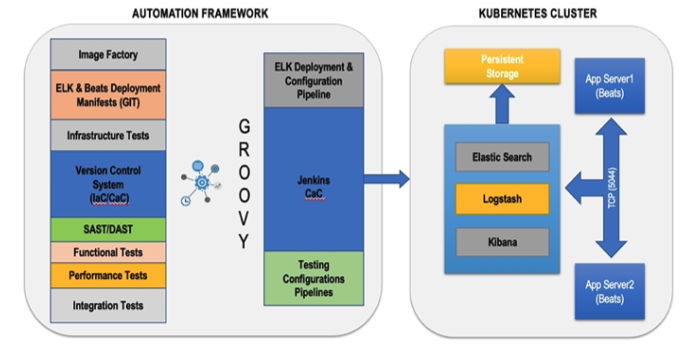 Have a similar problem to solve?
Give us a call or email us. We endeavor to answer all inquiries within 24 hours on business days.
We are open from 10am — 5pm on week days.