Staffing & Recruitment Services
Who we are - Global Talent Acquisition Experts
Thinknyx is a global name in fulfilling staffing and recruitment needs across multiple industry verticals and domains. The company has a rich history of fulfilling staffing requirements across some of the leading multinational organisations globally.
We understand that people are the most important asset within any successful business. Our job is to uncover that perfect synergy between our recruitment professionals and our client's business. Our highly networked global talent recruiters and consultants, with years of experience and in-depth knowledge of major industry verticals can provide Recruitment solutions that are individually tailored to give you a unique experience.
Our staff are trained in using the latest and most efficient technologies and resources to find you that perfect match.
Thinknyx Talent Acquisition Services
Hire, Train and Deploy Model
We follow a 4-step model to provide Hire, Train and Deploy staffing services –
Thinknyx has been a brand synonymous with talent acquisitions and quality project delivery in two key verticals of IT and Education. Both the verticals are led by Senior Industry leaders who have years of experience and respect in the industry.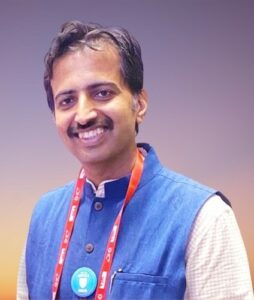 A Senior Higher Education Leader & an Influencer. Ankur has worked and travelled to over 35 Countries around the globe, Ankur was instrumental in setting up International outreach vertical at Ashoka University, Delhi-NCR, India and opening doors of Higher Education for numerous High achieving but low-Income students from Africa & South Asia. His last assignment was with Cialfo as their Business Director- South Asia. He also spent a considerable amount of time as the Director for Outreach & International Admissions with O.P. Jindal Global University, Delhi-NCR. He is also the Founder of "The Outreach Collective" which is a association for education professionals working in admissions, career counselling and outreach space. He is also a visiting Ph.D. research scholar in Higher Education at O.P. Jindal Global University.

Ankur Vohra
Senior Advisor- Talent Acquisition, Education Vertical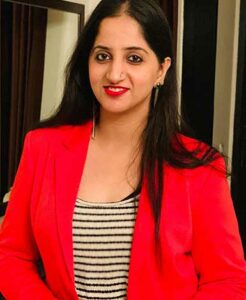 Divya is a seasoned HR professional who heads the Human Resources Function at Thinknyx Technologies. Prior to joining Thinknyx Technologies, Divya has over a 15 years of experience of working as a Human Resource Business Partner with organizations like SoftwareONE, Pitney Bowes and IBM. She believes in creating impact that enables positive change. She is a self-starter and has to her credit some of the most disruptive solutions for complex business problems. Her forte lies in recognizing opportunities and tapping them as prospects. She aspires to evolve the Human Resources function with her experience and firmly believes in innovating for collaboration. She is a music lover, amateur singer and has a penchant for travel. She also has a deep interest in nature and loves to keep a track of global nature conservation efforts and movements.

Divya Vohra
Head HR & Operations
Dedicated Key Account Manager
To increase the success rate of our Hire-Train-Deploy model, we support both clients and candidates throughout the process and post deployment.
We not only headhunt the relevant profile from the Global Database spread across various Portal and social media but also provide an End to End Hiring and Assessment Support at No Additional Cost.
We take 100% accuracy to fulfil customer demand with faster Turn Around Time. We don't compromise with Quality and Standards. Delivering an unmatched experience to our customers is our sole motto.
Brands that we helped grow to the next level