Enriching Workplace Efficiency and Fostering Culture
State-of-the-Art Technology
A quiet revolution is unfolding as we embrace modern technology. Manual processes have undergone remarkable evolution, with automation replacing laborious tasks. This shift has not only streamlined workflows but also granted us valuable time for strategic pursuits.
Our workspace has transcended physical boundaries through virtual connections, enabling global collaboration. This fusion of expertise goes beyond borders, injecting our culture with new perspectives and creative vitality.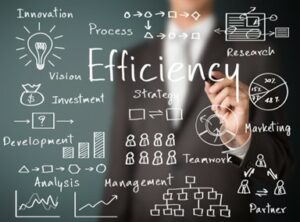 Individual growth flourishes as online learning resources empower us to enhance our skills independently, contributing to a culture that values ongoing development. Data-driven insights from HR analytics guide our decision-making, ensuring a future guided by informed choices.
Flexibility is no longer a distant dream – modern technology has ushered in an era where remote work and adaptable schedules redefine the work-life balance equation.
This narrative is not mere speculation; it is a firsthand chronicle of our experiences. Our small business stands as a testament to the tangible benefits technology bestows upon efficiency, culture, and the collective journey toward success.
Here are several instances that demonstrate how contemporary technology is reshaping work culture and enhancing team productivity:
Making a flourishing adaptable work culture will pay future profits with expanded employee assurance and empowerment. As more businesses move towards farther work and adaptable working hours, companies are profiting by being able to draw in key talent notwithstanding of location, and employees can now work from home giving them the opportunities that normally would have been out of reach. In addition, without the need to commute to the office, individuals can devote more time to their work.
Technology has allowed businesses to communicate in real time with their employees and clients. Emails permit quick, proficient communication between workers, while video calls can permit different workers and clients to take an interest in conference calls.
Communication is a cornerstone of businesses. Strong lines of communication allow your employees to work best together and create a flourishing work culture. Technology also implies adaptability and offers numerous choices for communicating.
Real-Time Data Exchange – Synchronous Working: Sharing and working on files together is essential for remote teams. Instead of moving a report from one desk to another, information trade is happening essentially and in real-time. Applications like Google Drive, enable people to upload and share files, work on the same document simultaneously, add comments, track changes and revisions, control access rights and permissions, and synchronize across all devices.


Feedback – Surveys and Polls Whether it is individuals working on a group project, or HR conducting an employee engagement survey, teams need a way to get internal feedback. With surveys, teams can send questions to the entire organization, or target particular groups or offices. Surveys make open communication so that directors and employees alike can gain bits of knowledge to move forward with their own and the organization's performance.
Create a Career Growth Path
Programs that help your workers create a career path are amazingly useful to everyone. Giving this type of innovation cultivates a culture of growth. It also shows your employees that you care about them and their future. Establishing a well-defined career trajectory provides your employees with concrete objectives to strive for. Achieving these objectives not only fosters their professional growth but also serves as a catalyst for continuous advancement.
Developing a mentorship program will help workers realize their future potential. Technology permits you to coordinate workers with the leading possible mentor, even if they are in a different physical area. Video conferencing, online meetings, and sharing their career ways permit mentors to act as a guide.
Technology gives you, as a leader, valuable resources to boost employee morale and enhance work culture. There are infinite programs and apps to keep your employees connected and develop their relationships. You can utilize these devices for employee encouragement and acknowledgment programs. 
Recognizing a job well done is a necessary part of making a positive working environment. Use technology to advertise employee accomplishments. You can also virtually reward employees with small prizes like e-gift vouchers to show your appreciation.
The profound influence of technology on work culture is evident. Collaboration is key for employers, employees, and freelancers alike. Through appropriate tools and technology, team productivity and work culture can be effectively improved.